Discussion forums for young creators around the world and distinguished movie professionals. Guest speakers will include a wide range of special guests invited to TIFF( Tokyo International Film Festival). Also, a theatrical sword fight workshop will be scheduled in collaboration with Toei Studios theatrical sword fight actors. We hope that this program will be a meaningful opportunity for aspiring filmmakers in this ever- changing visual arts world.

Venue:The Museum of Kyoto, Kyu Butokuden, Chionji Temple, Toei Studio Kyoto, Industry-Academia Collaboration Division Research and International Affairs Department Kyoto University
Nov.1st (Tue)
【session1】Filmmaker Lightning Talk
Time:11:00~12:00、13:30〜15:00 Venue:The Museum of Kyoto
All Participants will present their project and dream in 3min per person.
【session2】The Possibility of Co-Production with Japan
Open Session (Pre-registration required)
Time:16:00~17:00  Venue:The Museum of Kyoto
< English/ Japanese >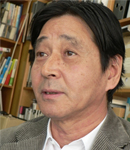 Kenzo Horikoshi(Producer, President of Eurospace)
He started his work experience in Film Festival of New German Cinema, which introduce Wim Wenders and R.W.Fassbinder at the first time in Japan. In 1983, he opened the theater "Eurospace" in Shibuya, Tokyo. Since then, his theater introduced many fresh talented film directors like Cronenberg, Kaurismaki, Trier, Zhang Yimou, Almodovar, Tsai Ming-liang. Since 1991, he also started producing Japanese Cinema and Co-Production with foreign countries. His important works are "Smoke"by Wane Wang, "Pola X"by Leos Carax, "Sous Le Sable"by François Ozon, "The Barren Illusion" by Kiyoshi Kurosawa, "Like Someone in Love"by Abbas Kiarostami. In 1997 Eurospace has established "The Film School of Tokyo (Eiga Bigakkou)" with Athénée Français. After this project, he took a lead of establishing the Graduate School of Film and Mew Media Tokyo Univerisy of the Arts and worked as a professor until 2013.
【session3】Sword Action Lecture
Time:18:00~19:00 Venue:Kyu Butokuden
Lecturer: Toei Tateshi
< English/ Japanese>
Nov. 2nd (Wed)
【session4】TIFF Juries Session
Open Session (Pre-registration required)
Time:10:00~12:00 Venue:The Museum of Kyoto
< English/ Japanese>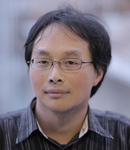 Koji Fukada (Director)
Born in 1980. Hospitalité won the Japanese Eyes Best Picture Award at Tokyo and the Best Asian Genre Film Award at Bucheon in 2010. Au revoir l'été won the Grand Prix at Nantes Three Continents Festival in 2013, Sayonara won the Days of Cinema Award at Filmadrid. Harmonium won the Un Certain Regard Jury Prize at Cannes in 2016.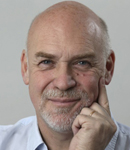 Mark Adams (Artistic Director, Edinburgh International Film Festival)
Mark Adams was Chief Film Critic for Screen International and as a film journalist and reviewer for more than 25 years, he has written for Variety, The Hollywood Reporter and Moving Pictures International, as well as many national newspapers in the UK.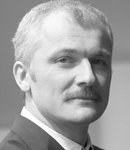 Karel Och (Artistic Director, Karlovy Vary International Film Festival)
Karel Och was appointed as the Karlovy Vary International Film Festival's artistic director in 2010, after nine years working as a programmer and member of the event's selection committee at the event. He is also a member of the LUX Prize selection panel.
【session5】"Untitled" (TBD)
Time:14:00~16:30 Venue:Toei Studio Kyoto

Lecturer:Kent Jones (Director, Critic)
【session6】The Challenge and Evolution in India to the World
Time:17:00~18:30 Venue:Toei Studio Kyoto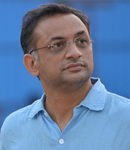 Yarlagadda Naga Sobhanadri (CEO Arka Mediaworks & Producer "Baahubali")
Shobu Yarlagadda is the CEO and co-founder of Arka Mediaworks, one of the leading TV and movie production houses in India, with operations in Hyderabad and Bangalore. Arka Mediaworks has produced several successful and critically acclaimed films in the past and its current project, "Baahubali", a two part Indian epic by acclaimed director SS Rajamouli, released worldwide in July 2015 and is one of the highest grossing films in India. Part 2 is anticipated to release in the summer of 2017. Shobu co-founded Arka Connect, a 360 degree marketing agency that works with brands and films. An avid trekker, he pursues culinary interests as a way of unwinding
Nov. 3rd (Thu)
【session7】Come Back Salmon: Now of KFL Alumni
Time:10:00~11:00  Venue:Chionji Temple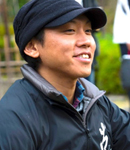 Yuki Saito (Film Director)
Born in Chiba in 1979. After graduating high school, studied film in Hollywood for 8 years. After returning to Japan he participated the Japanese shoots of master's films such as "Babel" (Directed by Alejandro González Iñárritu). In 2015, his short film "Gotham Jumble Parfait" received the Audience Award four times at Short Short Film Festival & Asia (SSFF). This is the first achievement at SSFF. The Short film "Shabu-Shabu Spirit" which is produced under theme of "WA-SHOKU" (Japanese food) as commissioned project by Asia and Ministry of Agriculture, Forestry&Fisheries is screened of over 40 film festivals of the world. He gained more attention by TV drama series "Sentozake" (TV TOKYO ) shown in April, 2016. His first commercial feature film "The Old capital" starring great actors such as Yasuko Matsuyuki, Ai Hashimoto, Riko Narumi, Tsuyoshi Ihara and Eiji Okuda would be screened worldwide in the autumn of 2016. This film is based on Yasunari Kawabata's novel and tell the story after the novel, arranged into the present.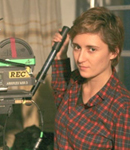 Girogia Farina (Film Director)
Giorgia's fascination with film starts at a young age. After gaining a BA in Sociology she is accepted to the MFA in Film at Columbia University. During those years she wrote and directed many short films that screened at festivals such as Venice Film Festival (SF competition) and won several accolades, among which the NBR grant best student film. She has worked as a script editor and directed a documentary"Bello di Mamma" ('12) that has been broadcasted on national TV.In 2013 at age 28, she wrote and directed her first feature film Amiche da Morire, a black comedy that tackles the role of women in Italy, that has had a success at the box office and won many awards across the country. Her second film "Ho ucciso Napoleone" ('15), has been positively reviewed and has been distributed across in Italy and abroad.Her work has received various accolades such as Best script at the Italian Golden Globes, and has been nominated Best New Director at the David di Donatello (Italian Academy awards)
【session8】 The Soul of Tokusatsu in Japan/ The Situation in China for Making Tokusatsu Programs
Open Session (Pre-registration required)
Time:13:00〜14:30 Venue:Industry-Academia Collaboration Division, Research and International Affairs Department, Kyoto University
  < English/ Japanese >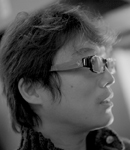 Takeshi Yagi (Director, Special FX Director)
Born in Tokyo. Graduated with bachelor of Japanese literature from Waseda University. In the mid-1990s he joined Tsuburaya Productions, the creators of the popular Ultraman franchise, working as an Assistant Director on TV series such as Ultraman Tiga. He made his directorial debut on the fourth episode of the TV mini-series Moon Spiral in 1996. He continued to serve as both a Director and Special FX Director for the Ultraman series until becoming a freelance director in 2008. In 2004, Yagi was credited as the Main Director for Ultra Q: Dark Fantasy. The following year he served as Series Producer for 2005's Ultraman Max, a big critical and ratings hit. In 2007, he acted as the Series Organizer and Main Director for the late-night series Ultraseven X. Around the same time, he also began work on his first feature film, Superior Ultraman 8 Brothers, which went on to becoming the highest-grossing Ultraman film of all time. He also directed wide-range genre from horror to love story, but his dream is directing the Jidaigeki film near future. He loves sci-fi films. In 2016, he involved in shooting of Tokusatsu program in Shanghai as FX director. His latest work is "AKB Love Night: Love Factory". Now he is preparing the film that will be released next year.