Discussion forums for young creators around the world and distinguished movie professionals. Guest speakers will include a wide range of special guests invited to TIFF(Tokyo International Film Festival). Also, a theatrical sword fight workshop will be scheduled in collaboration with Toei Studios theatrical sword fight actors, TOEI TSURUGI KAI. We hope that this program will be a meaningful opportunity for aspiring filmmakers in this ever- changing visual arts world.

Venue: Toei Studios Kyoto, Shochiku Studios, The Museum of Kyoto, Kyu-Butokuden,
November 6th, Friday
【Session1】Studio Tour
Time: 14:00〜 Venues: Toei Studios Kyoto and Shochiku Studios
Visited the shooting space of Hands-on JIDAIGEKI team and having the tour in each studios.
November 7th, Saturday
【Session2】Sword Action
Time: 9:30〜10:45 Venue: Kyu Butokuden
Lecture and demonstration on spirit and style of Kyoto's sword fighting.
【Session3】"Harakiri" (Dir. Masaki Kobayashi, 1962) screening
Time: 11:30〜13:45 Venue: The Museum of Kyoto
Participants watched the film "Harakiri" for the discussion.
【Session4】Come Back Salmon Project(+Online)
Time: 15:00〜16:00 Venue: The Museum of Kyoto
A Participant of past KFL talked about their careers and future. We welcomed Lisa Takeba who was a participants of KFL2012.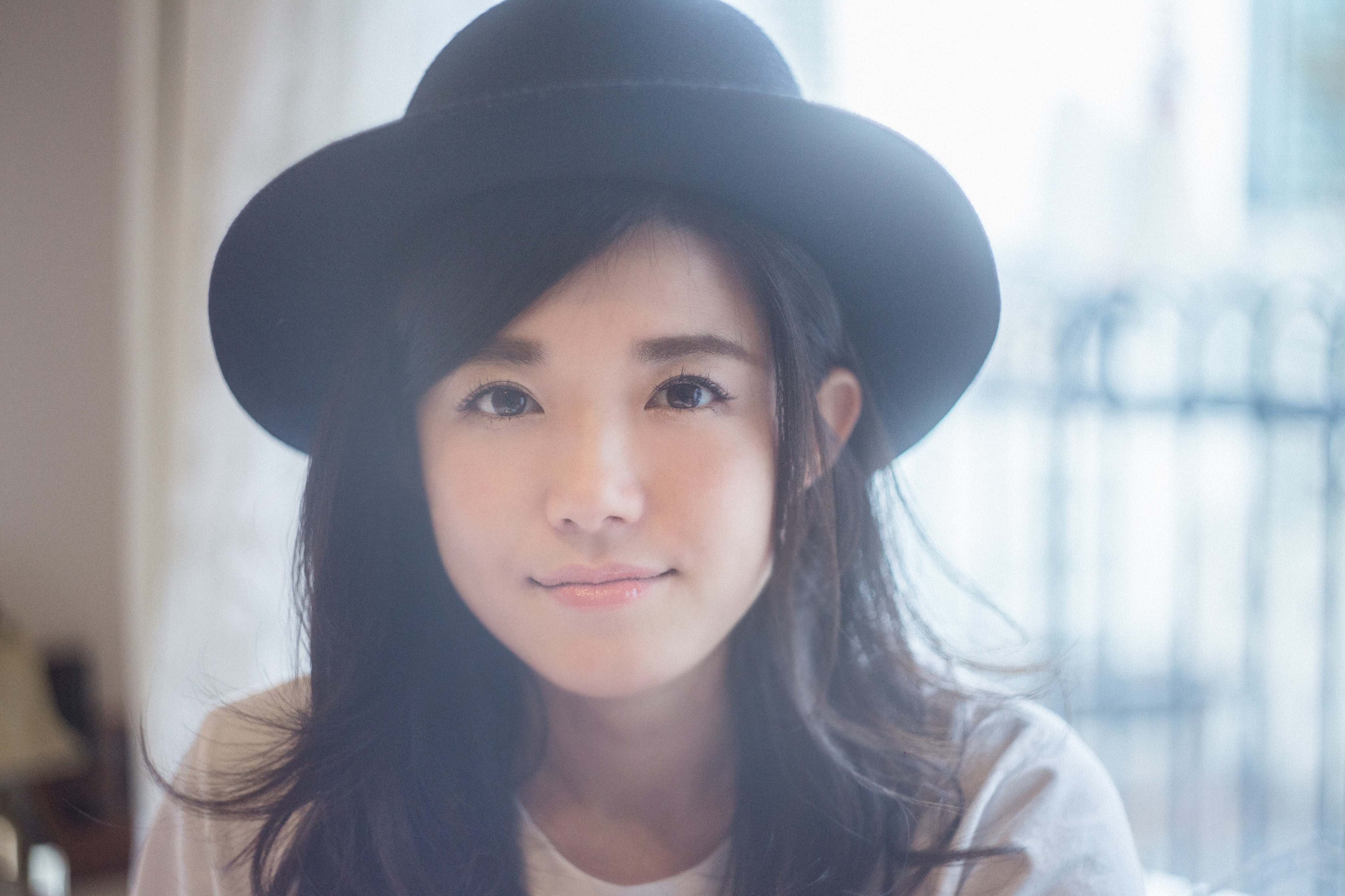 Lisa Takeba(Director)
Born in 1983. Beginning with "The Pinky", the first feature length film that she directed in 2014, she was immediately discovered by the world's prominent fantastic film festivals, fruiting her talent with "Haruko's Paranormal Laboratory"('15), and "Signal 100″('20). Her latest work "Horse Thieves"('19) was selected for the opening of Busan International Film Festival, a brilliant achievement for the Japanese, last time being 16 years ago. Participated in Kyoto Filmmakers Lab in 2011.
【Session5】Biennale College Cinema Talk (+Online)
Time: 16:30〜18:00 Venue: The Museum of Kyoto
A Talk about Biennale College Cinema, the development program for young filmmakers held by La Biennale di Venezia.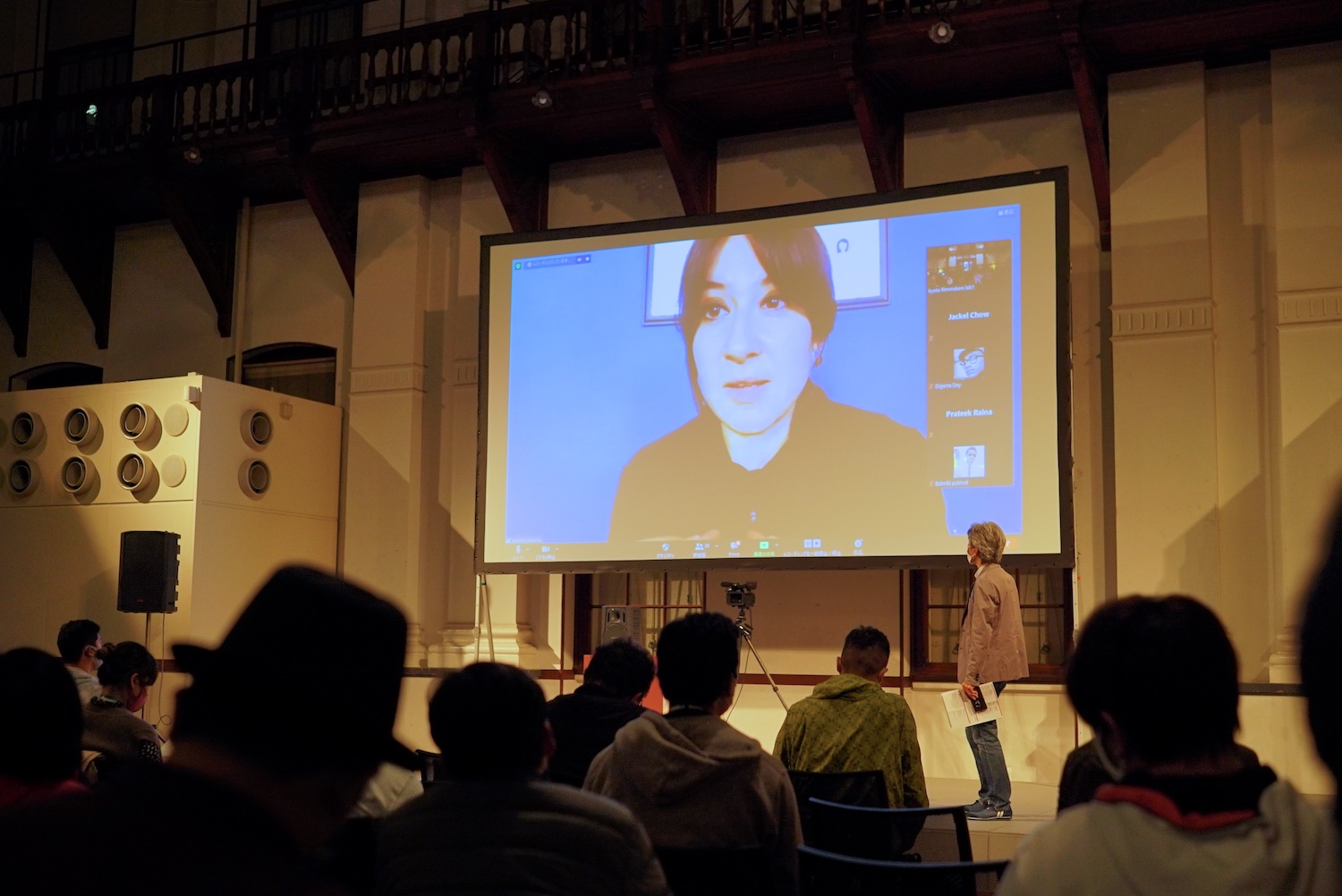 Ms. Valentina Vellomo
(Curator, Biennale College Cinema)
She has built her experience for almost a decade working in different departments for music festivals, feature films, TV series and commercials; Since 2013 she's dedicated to the coordination of the activities of Biennale College – Cinema and Biennale College – Cinema Virtual Reality, the advanced training programs realized by La Biennale di Venezia. She follows all the phases: from the launch of the international calls to the presentation of the supported features and VR projects at the Venice International Film Festival.
November 8th, Sunday
【Session6】"Harakiri" (Dir. Masaki Kobayashi, 1962) Talk Battle(+Online)
Time: 10:00〜12:00 Venue: The Museum of Kyoto
Director Yu Irie, Sword Action coordinator Taketo Nakamura and young filmmakers of the world, unravel the Jidaigeki masterpiece by Masaki Kobayashi.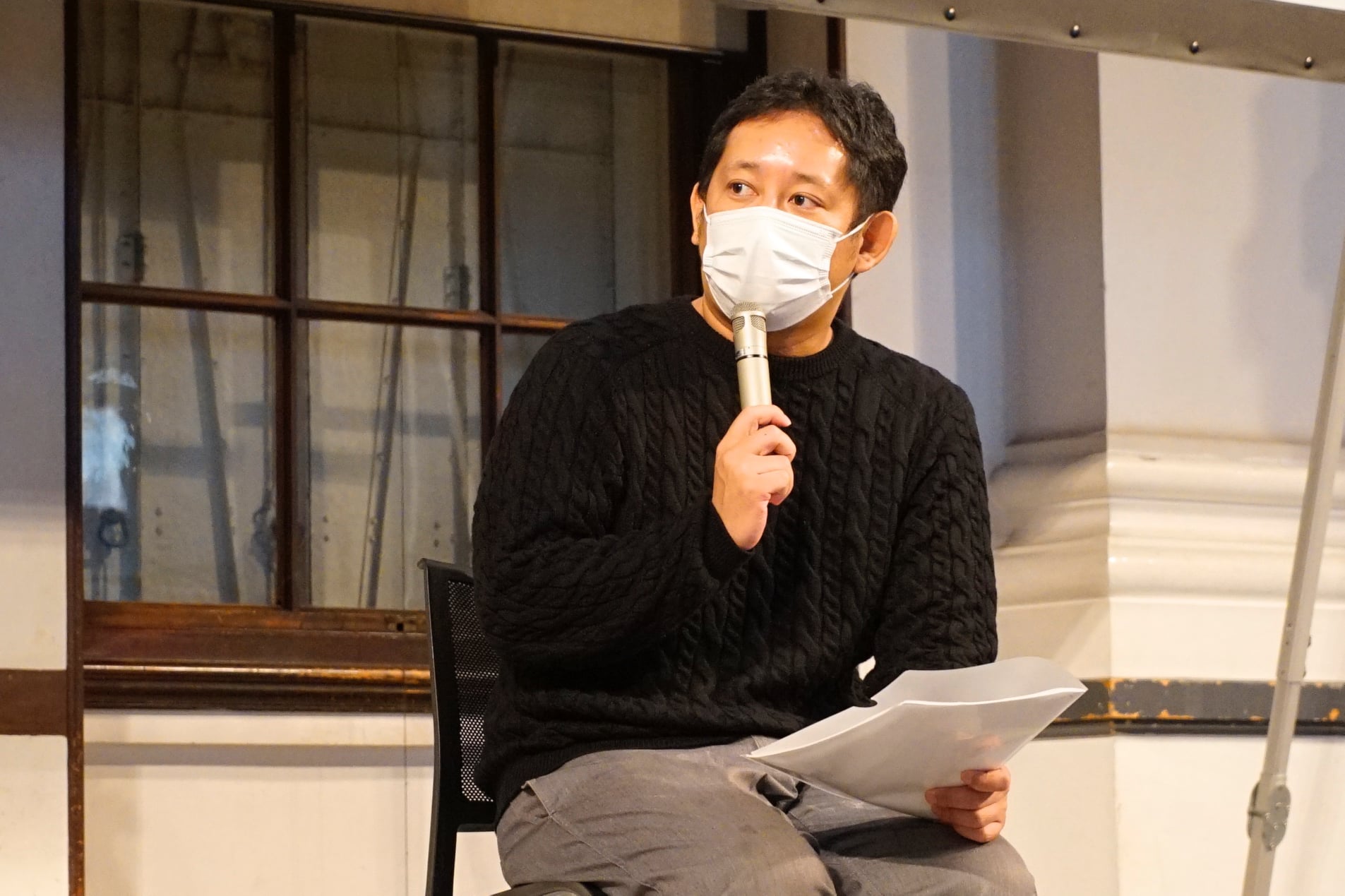 Irie Yu
Film Director. Graduate of Nihon University College of Art. He is awarded the Directors Guild of Japan New Directors Award, and Grand Prize at the Yubari International Fantastic Film Festival for "8000 Miles". Other directed films include "Joker Game"(2015), "The Sun"(2016), "Confession of Murder"(2017) ,"Vigilante"(2017), "Gangoose"(2018), "AI Amok"(2020), "Sanctuary X"(2021).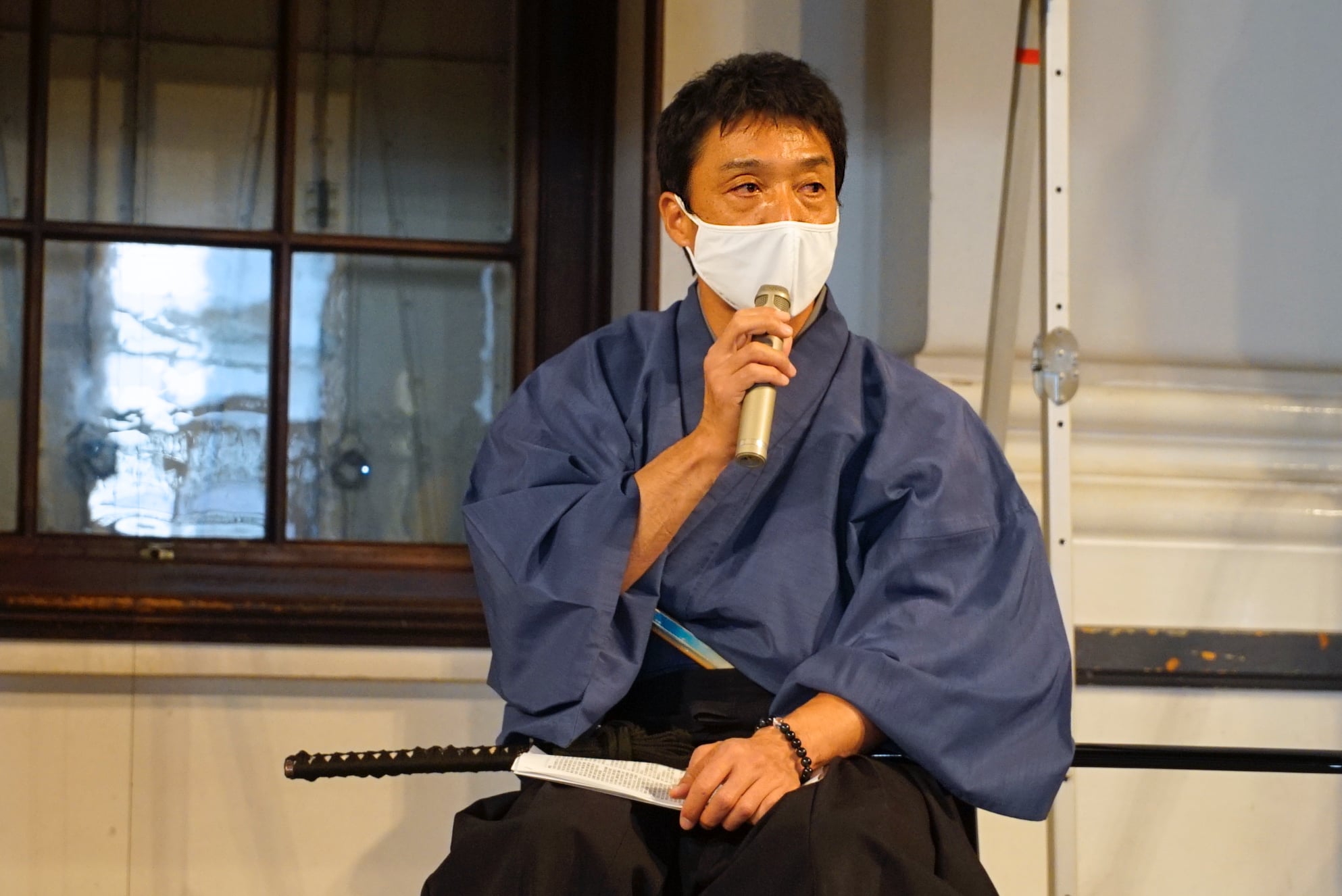 Taketo Nakamura
Sword Fight Choreographer. Born in Kyoto-city. While he succeeded in Films and dramas action actor, he participated in the film "The Last Samurai"(2003) as stunt man. After the experience, he studied and get experience as TATESHI(Sword Fight Choreographer) and debuted as professional sword fhight choreographer in 2005. He was involved in films like "Yamato"(2005), "The Haunted Samurai"(2007), "Samurai Hustle"(2014), "Sekigahara"(2017), "MISS OSAKA"(2020), "Godai – The Wunderkind"(2020), "HOKUSAI"(2021), "Baragaki: Unbroken Samurai"(2021) and many TV dramas as Stunt or Action coordinator.
【Session7】HISTRICA × XR (+Online)
Time: 13:00〜15:00 Venue: The Museum of Kyoto
Lecture of the possibility and real case about the animation, CG, Live Action film, using unreal engine4 by Akira Sugiyama(Epic Game) , Nao Hirasawa(GRAPHINICA), Prof. Akinori Nakamura(Ritsumeikan University).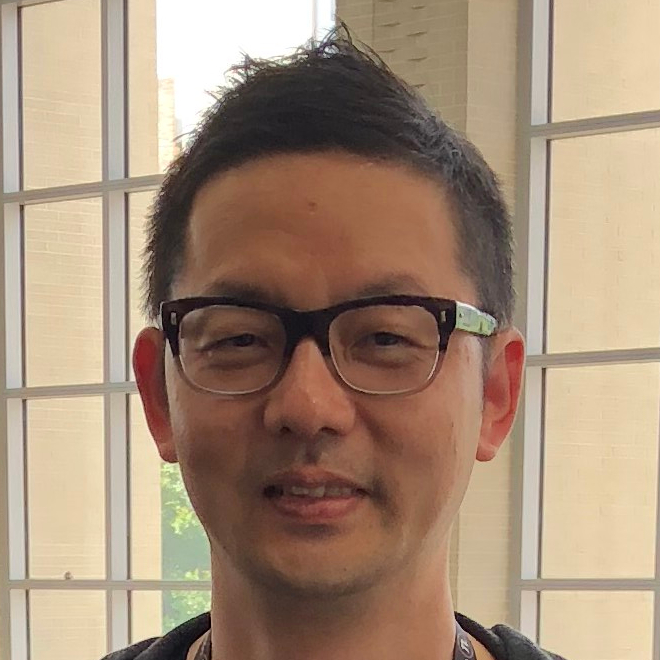 Akira Sugiyama(Epic Games Japan Business Development Manager)
After working for CG Production, software maker, he joined Epic Games Japan in May 2018. He active as a sales person in the non-game field(architecture, automobiles, video, etc.).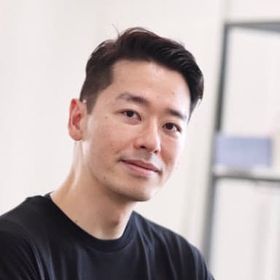 Nao Hirasawa (Chairman of Graphinica,Inc.)
Graduated from Waseda University Faculty of Law. Animation Producer. Chairman of Graphinica,Inc., President of Arch Co., Ltd., Director of YAMATOWORKS Co., Ltd., Advisor of Yostar Pictures Co., Ltd.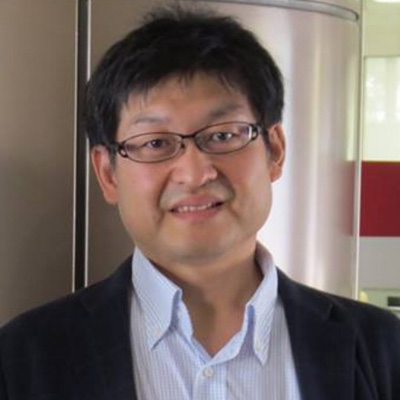 Akinori Nakamura(President of DiGRA Japan)
Professor, College of Image Arts and Sciences, Ritsumeikan University, Chairman of the Digital Games Research Association Japan. Major publications include "The History of the Game Industry in China"(2018), "The Chinese Games Business 2005-Fullscale Report"(2005), "Global Gamebusiness A Full Scale Report"(2010), and "Tencent VS. Facebook"(2011), etc.
【Session8】TIFF Seminar(+Online)
Time: 15:30〜16:30 Venue: The Museum of Kyoto
Lecture about the training program for young filmmakers, direction of supporting and each examples in Tokyo International Film Festival by Nobushige Toshima.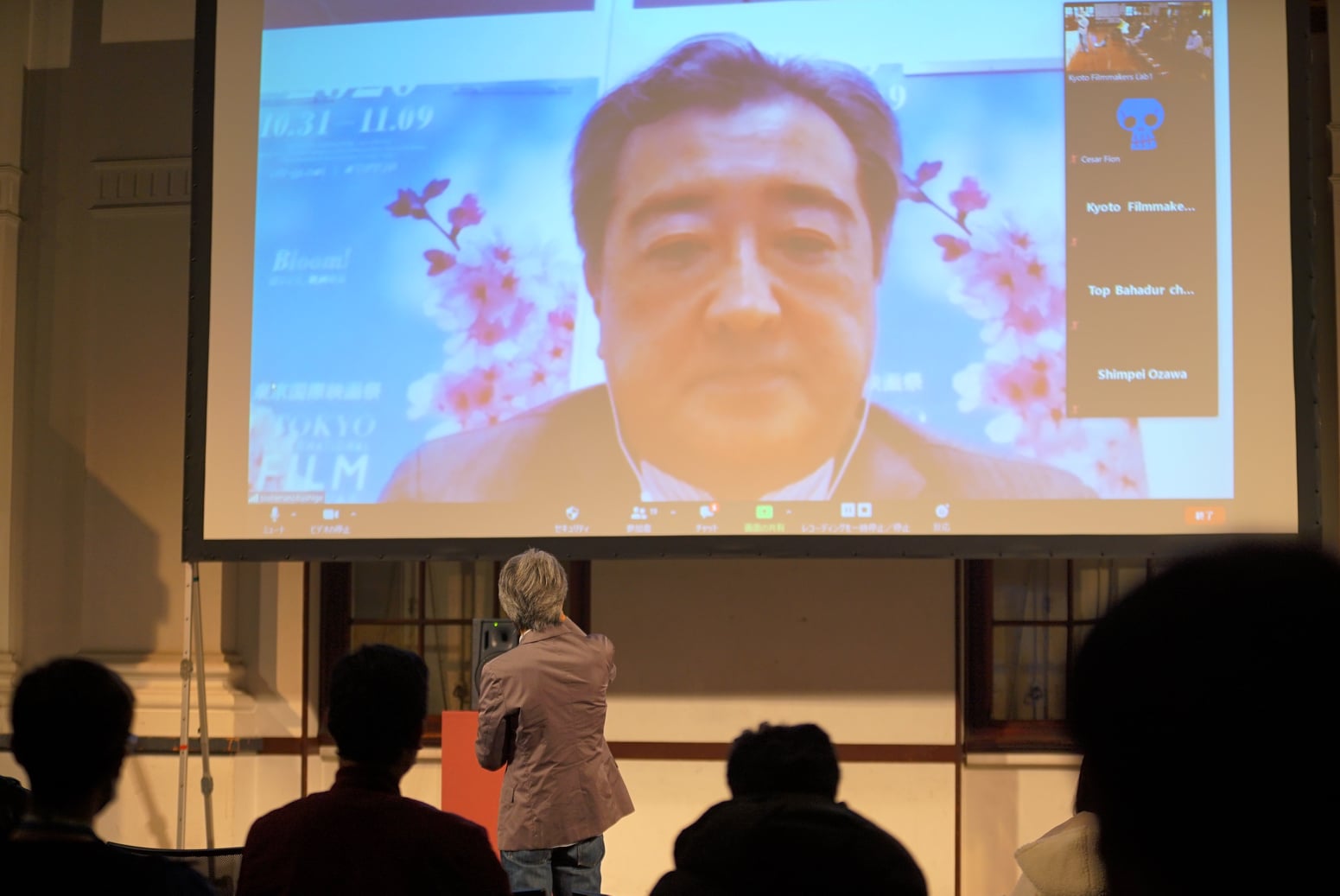 Nobushige Toshima
(Director-general of Tokyo International Film Festival and UNIJAPAN)

【Session9】Lightning Talk
Time: 17:00〜18:00 Venue: The Museum of Kyoto
3-minute presentation by KFL participants; they talked about their projects and dreams.
【Session10】Hands-on Rush screening +Closing ceremony
Time: 18:30〜19:30 Venue: The Museum of Kyoto
Lush Screening for shooting materials of Hands-on JIDAIGEKI and the wrap ceremony for KFL with Kyoto HISTORICA International Film Festival and Kyoto Film Pitching project.