Discussion forums for young creators around the world and distinguished movie professionals. Guest speakers will include a wide range of special guests invited to TIFF( Tokyo International Film Festival). Also, a theatrical sword fight workshop will be scheduled in collaboration with Toei Studios theatrical sword fight actors. We hope that this program will be a meaningful opportunity for aspiring filmmakers in this ever- changing visual arts world.

Venue: Toei Studios Kyoto, Shochiku Studios, The Museum of Kyoto, Tofukuji temple, Kyu-Butokuden,
October 31th
【session1】Studio Tour
Time:14:00〜 Venue: Toei Studios Kyoto, Shochiku Studios
November 1st
【session2】Shanghai Seminar
Time:10:15〜11:30 Venue: Film Theatre in The Museum of Kyoto
Lecture on the current situation of Chinese film production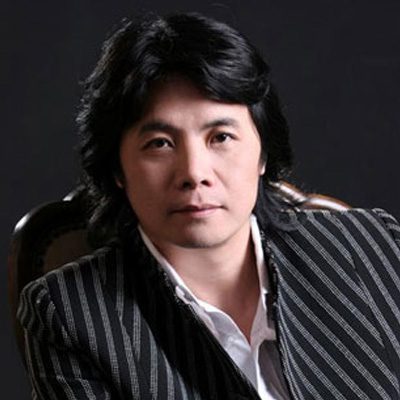 Sherwood Hu (Director)
Born in Shanghai. He studied at the State University of New York and University of Hawaii for his PhD. After studying at New York's public theatre, he starts his career as theatre director. He directs the film "WARRIOR LANLING" based on his own theatrical play. Coppola is listed as executive producer for his second film "LANI LOA". After returning to China to establish Hus Entertainment, he produces many quality hits in television and film. He is currently known as the most dynamic and exciting director of China.
【session3】Filmmaker Lightning Talk 1
Time:12:30〜14:15 Venue: Annex Hall, The Museum of Kyoto
3min presentation(Participants talked about their projects and dreams)
【session4】Italian Seminar
Time:14:30〜16:00 Venue: Annex Hall, The Museum of Kyoto
Lecture on the film production situation of Turin and a support project for young filmmakers in Italy.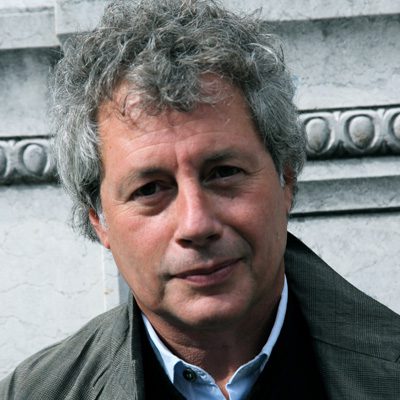 Alessandro Baricco (Writer)
Born in 1958, Turin. Graduated from the University of Turin, Department of Philosophy and Education Science, and the Turin Conservatory in piano. He engaged in music criticism studies and published two critical essays in 1988. His first novel "Lands of Glass" was published in 1991 and won the Premio Campiello (Italy) and the Prix Médicis étranger (France). "Ocean Sea" (1993) became a best-seller and was translated into 27 languages. In 1994, he co-founded "Scuola Holden" in Turin, a storytelling and performing arts school. The monologue "Novecento" was also published in the same year, which was adapted into a theatrical play by G. Vacis, and the film "The Legend of 1900" by G. Tornatore. The novel "Silk" (1996), was also adapted into a film by François Girard. In 2008, he also wrote and directed the film "Lecture 21".
Savina Neirotti(Executive Director of Torino Film Laboratory)
Born in Genoa. He studied at Philosophy Department of the University of Pennsylvania and majored in aesthetics at the graduate school. After returning to Italy, he took up the head of public relations and information department of the RAI National Symphony Orchestra and was also in charge of the education department of the symphony orchestra. In addition, he and Alessandro Barcco established "Squilla Holden", a school of storytelling and performance art in Torino. He has held a Script & Pitch workshop since 2005 and has been active as an executive director of Torino Film Laboratory since 2008. He is also responsible for the program at the Venice International Film Festival "Biennale College – Cinema".
【session5】Filmmaker Lightning Talk 2 
Time:16:15〜17:30 Venue: Annex Hall, The Museum of Kyoto
3min presentation(Participants talked about their projects and dreams)
November 2st
【session6】Rush Screening of Films Shot in the Hands-on Jidaigeki
Time:10:30〜 Venue: Film Theatre in The Museum of Kyoto
【session7】TIFF Seminar
Time:16:15〜17:30 Venue: Annex Hall, The Museum of Kyoto
Lecture on the film production situation of young filmmakers in Hong Kong, China and Oceania. In addition, advice for young filmmakers from the standpoint of Film Festival Curator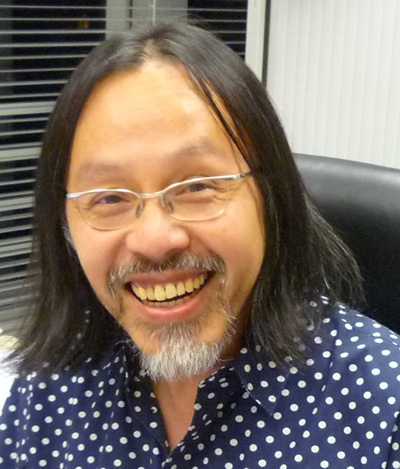 Jacob Wong (Curator, Hong Kong International Film Festival)
Jacob Wong has been with the Hong Kong International Film Festival Society (HKIFFS) for over two decades, & is currently Curator of the HKIFF & Director of HAF, the Hong Kong Asia Film Financing Forum.?Recently he also has become Director of Film Industry Services, to further develop the HKIFFS' industry-related activities.? Outside of the HKIFFS, he is the Delegate of East Asia for the Berlin, & Programme Advisor of the Nara IFF.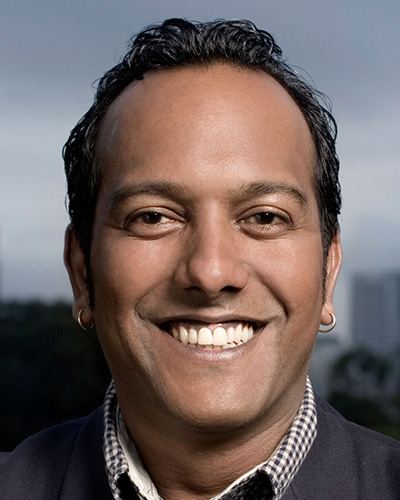 Nashen Moodley (Director, Sydney Film Festival)
Nashen Moodley is the Director of Sydney Film Festival. During his six years at the helm, the Festival has grown significantly. Moodley's career in film programming has encompassed leadership roles as Manager and Head of Programming at the Durban International Film Festival (2001?2011) and as a programming consultant for the Dubai International Film Festival (2005-present).
【session8】"Talk Battle"on Tai Kato
Time:16:15〜17:30 Venue: Film Theatre in The Museum of Kyoto
Free discussion on Tai Kato's direction after watching his "The Valiant Red PeonyGamble Oryu's Return"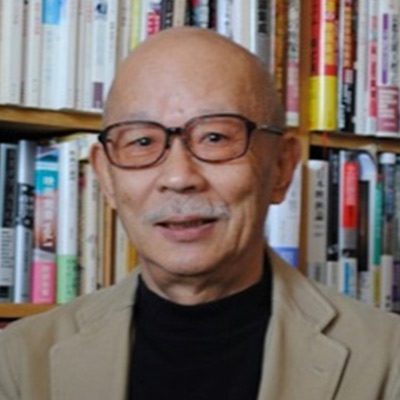 Sadao Yamane (Film Critic)
Born in 1939, Osaka. Graduate of French course, Osaka University of Foreign Studies. After becoming editor for book review magazines and publications, he takes part in the editing and publishing of volumes 69 to 71 of "Cinema", a film review magazine. He writes critical essays on Japanese cinema for "Kinema Junpo" since 1986. His main publications include "Eiga kari" (film hunt), "Katsugeki no yukue" (the whereabouts of action films), "Masumura Yasuzo, Ishi to shite no eros" (Yasuzo Masumura, intended erotism), "Eiga no kao" (the face of cinema), "Makino Masahiro, eiga to iu matsuri" (Masahiro Makino, a festival named film), "Nihon eiga jihyou shusei 2000-2010" (compilation of events related to Japanese cinema, 2000-2010), and "Nihon eiga jihyou shusei 1976-1989" (compilation of events related to Japanese cinema, 1976-1989). Co-written works include "Dare ga eiga wo osorete iruka" (who fears film, with Shigehiko Hasumi), "Ninkyou eigaden" (yakuza films, with Koji Shundo), and "Eiga kantoku Fukasaku Kinki" (film director Kinji Fukasaku). His latest publication is "Nihon eiga jihyou shusei 1990-1999" (compilation of events related to Japanese cinema, 1990-1999).
【session9】Sword Fighting Lecture
Time:18:00〜19:30 Venue: Kyu-Butokuden, Heian Jingu Shrine
Lecture and demonstration on spirit and style of Kyoto's sword fighting
Kazuto Seike, Toei Tsurugikai
November 3st
【session10】Come Back Salmon
Time:10:30〜 Venue: Shoin, Tofukuji Temple
Participants in the past Kyoto Filmmakers Lab talked about their careers and future.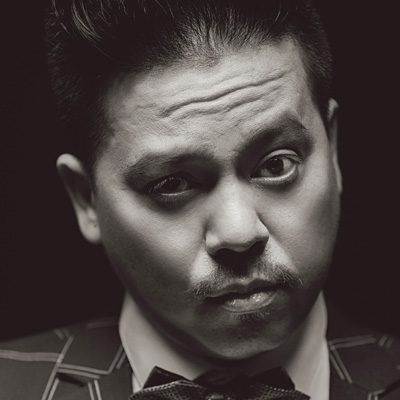 Le Thanh Son (Film Director)
After graduating fron the Conservatory of Ho Chi Minh City, he studies Cinematic Art at the University of Southern California, then gains experience with Vietnamese commercial films, soap operas, commercials and music videos. 2005, his short film "Who am I?" was awarded Best Short Film at The Golden Kite Award of Vietnam. He directs his first feature film "Clash" (original title "Bay Rong") in 2009. Screened at the New York Tribeca Film Festival, it left a deep impression on the audience with its hard boiled action over a female hitman. In contrast, this time he directs a romantic comedy. He shows his talents as a director by creating high quality films regardless of genre.
【session11】 Mister Talk
Time:13:00〜 Venue: Shoin, Tofukuji Temple
Daisuke Nishio, director of TV animation "Dragon Ball", talked about his career and the image expression focusing on the action.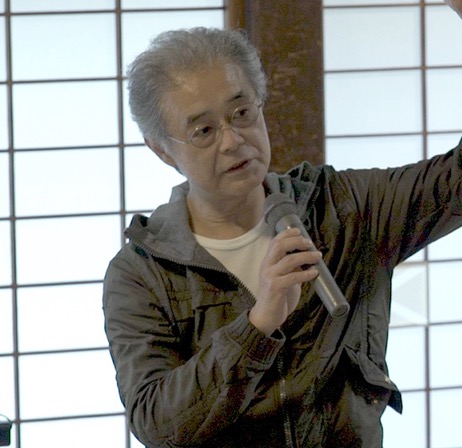 Daisuke Nishio (Animation director)
Born in 1959, Hiroshima. After graduating from Ritsumeikan University, he joined Toei Animation as the first trainee in 1981. His directorial debut is the TV series "Dr. Slump" (128 episodes). He served as assistant to the director for "Dragon Ball" series (1986〜) and directed over "Dragon Ball Z" series (1989〜). In the other works directed by him, there are television series such as " Kindaichi Case Files", "Air Master" and "Pretty Cure". He works as a freelancer now.
【session12】 Workshop: Storyboard competition
Time:14:30〜16:00 Venue: Shoin, Tofukuji Temple
Review of "The Valiant Red PeonyFlower Cards Match" storyboards written by participants
Reviewer: Daisuke Nishio, Yu Irie (Director), Makoto Shinozaki (Director)。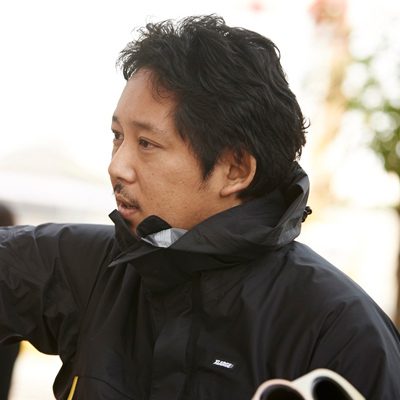 Yu Irie (Director)
Film Director. Graduate of Nihon University College of Art. He is awarded the Directors Guild of Japan New Directors Award, and Grand Prize at the Yubari International Fantastic Film Festival for "8000 Miles". Other directed films include "Confession of Murder", "The Sun", and "Joker Game". His latest film is "Vigilante" (scheduled for release on 9th December 2017).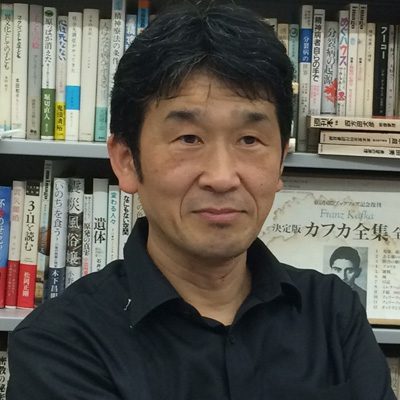 Makoto Shinozaki (Director)
Professor at the Department of Expression Studies, Rikkyo University. He starts filming with 8mm film in middle school. Studied Social Psychology at Rikkyo University. After graduation, he becomes a projection engineer and writer, then makes his debut as director with "Okaeri" in 1995. He is awarded 11 awards oversears, including the Wolfgang Staudte Award at Berlin International Film Festival and the First FIlm Prize at Montréal World Film Festival. He directed the films "Wasurerarenu Hitobito" ('00, Nantes Three Continents Festival Best Actress and Best Actor), "Inu to arukeba: Chirori to Tamura" ('04, Shanghai International Film Festival Asian New Talent Award), "Tokyo-jima" ('10), "Arekara" ('12), "SHARING" ('14), and "Kyoso" ('17). He has filmed 2 documentaries for Takeshi Kitano, and co-wrote "Kiyoshi Kurosawa's Cinema History of Horror" with Kiyoshi Kurosawa.
【session13】 Tofukuji Hojo Tour
Time:16:00〜16:30 Venue: Hojo, Tofukuji Temple
Reviewer: Eiko Sono (Chief Officer of Tofukuji Temple)