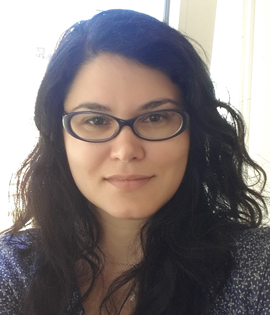 last update 2016-01-22
Katya Trichkova
Producer/Director /
Bulgaria
ONLINE
Facebook
WORKSHOP
2011 / Hands-on "JIDAIGEKI"
Toei Team / Assistant Director
FILM PROJECT
"SADILISHTETO/THE JUDGMENT"
Field of work:
Producer/Line Producer 
 Feature film
Award:
Selection(main competition): Warsaw Film Festival(Poland), Hofer Filmtage(Germany), CinEast(Luxembourg), Haifa IFF(Izrael), Sao Paolo IFF(Brazil), Arras Film Festival(France), Tallinn Black Nights(Estonia), Kolkata IFF and Goa IFF(India), Santa Barbara IFF (USA), and others. Best Narrative Feature Film: Heartland Film Festival(USA)/Best Bulgarian Feature Film Award 2014: Sofia International Film Festival/Best Film・Best Director・Best Actor: SEE a Paris Film Festival 2015 Best Foreign Language Film of the Academy Awards Oscar:Bulgarian candidate
Director: STEPHAN KOMANDAREV
107min. / 2014 / Bulgaria/Germany/Croatia/Macedonia /
www.thejudgmentmovie.bg
"CHAIN"
Field of work:
Producer/Line Producer 
 Short film
Award:
Best short film: Eden IFF Selection: 52th IFF in Gjion(Spain), Trieste IFF(Italy), Max Oph?ls Festival(Germany), 21st International Short Film Week(Regensburger Kurzfilmwoche), IFF Grenoblie・IFF Neshvile (USA) and others. Grand Prize: 13th ASIANA International Short Film Festival
Director: EICKE BETTINGA
21min. / 2014 / France/Germany/Bulgaria /
https://www.facebook.com/chainfilm/timeline
"DREHI/CLOTHES"
Field of work:
Producer/Line Producer 
 Short film
Director: Vesselin Boydev
20min. / 2016(in post production) / Bulgaria /
coming soon